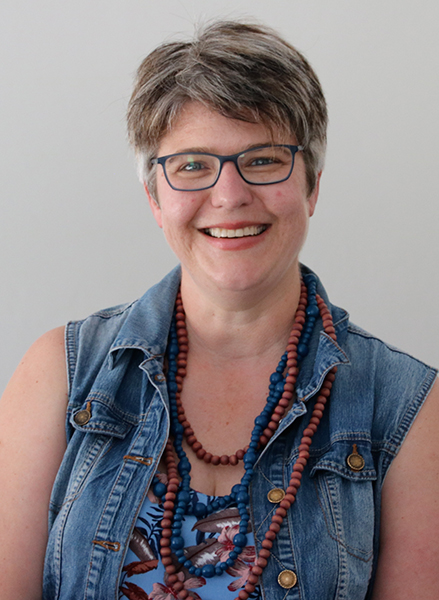 SAN-MARI KRUGER
Practice Administrator
& Receptionist
HISTORY OF THE PRACTICE
---
In 1996 Felicia Jordaan moved to Hermanus and started this practice from her house in Voëlklip. She treated her first patient in her study as a favour for a friend in pain. The friend told another friend, who told her husband that was struggling with back pain. He told his friend, who told his golf partner and so the practice grew to a full-time one-person practice. Within a few years, the practice got so busy that Felicia had to find her own premises. Subsequently the practice has grown and is currently employing three physiotherapists. In July 2014 it moved to the current premises in 17th Avenue, Voëlklip. Felicia with her many years of experience in all the different fields of physiotherapy is well known to the Hermanus community.
Michael Lockyer joined Felicia in January 2018. With his friendly and positive attitude, good communication skills, honesty and empathy, he is loved by all his patients. He has the ability to interact with everybody and he is a real asset to the practice. Michael enjoys sport-related injuries, post-operative rehabilitation and working in an ICU environment. With Michael on board, the practice also has expertise in any sport related injuries.
Marlen Conradie took over the practice on 1 August 2019 and is striving to continue providing the professional but personal, patient centered service that the patients are used to. Marlen has extensive experience in utilizing manual therapy techniques for all orthopaedic problems, especially for patients with spinal conditions (back and neck pain). She believes that exercise and rehabilitation play an important role. Exercise is not only important to promote general health and to prevent injuries but it also plays an essential role in the recovery process. Her qualification as a Pilates Matwork instructor has broaden the scope of the practice since pilates classes are now offered to promote a healthy lifestyle or to restore function after injuries and/or surgery.
Larissa Geldenhuys is joining the practice in January 2020. As a newly qualified physiotherapist, she is driven, hardworking and up to date with the newest and latest physiotherapy treatment. Larissa is passionate about hospital work, especially working in the ICU. We are looking forward to having her part of the team.