TREATMENT LOCATIONS
We treat patients in Hermanus and surrounding areas (Overberg), at various locations and facilities including:
Our rooms
Mediclinic Hermanus hospital
Spescare Rehabilitation Centre
Retirement homes like Onrus Manor, Kidbrooke, Negester and others
Home visits when required
When you visit us at the practice you will find ample parking, friendly and efficient reception and professional service.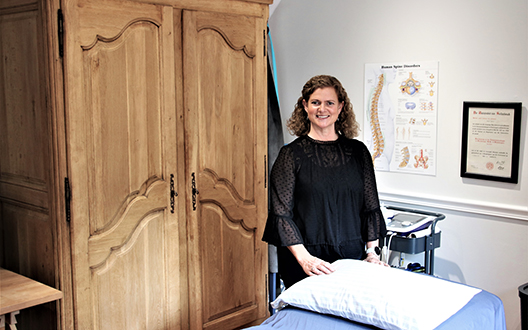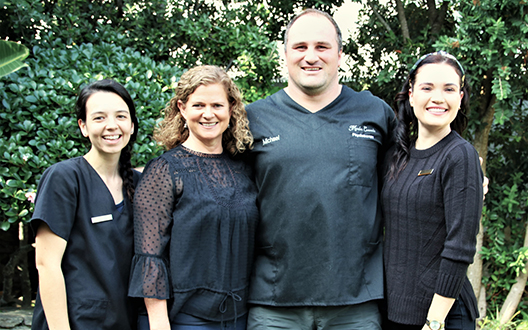 CLINICAL EXPERTISE
At the practice, we treat both acute and chronic conditions and we are concerned about promoting health throughout all the different stages of life from babies, kids, teenagers to adults and seniors.
In addition to standard physiotherapy procedures, the practice provides expert care in the following fields:
Orthopaedic Neuro-Musculoskeletal (NMS) conditions
Orthopaedic Manual Therapy (OMT) is used for treating problems or injuries related to muscles, joints or nerves of the spinal column and/or peripheral joints like hips, knees shoulders, feet and ankles, shoulders, elbows and wrists, as well as tempero-mandibular joint conditions and headaches.
Post-operative treatment & rehabilitation
especially treating patients after hip, knee, shoulder and/or spinal surgery, as well as fractures
Sport injuries and sports massage
Neurological conditions
Neuro-Development Therapy (NDT) is used to enhance the treatment of persons with developmental delay, cerebral palsy and stroke patients
Respiratory conditions
ranging from pneumonia, bronchitis and sinusitis, asthma, COPD etc.
Chronic pain conditions
(pain lasting longer than 3 months)
Pilates, exercises & rehabilitation
for prevention of injuries and/or the rehabilitation after injuries or surgery to facilitate healing, to restore function and to promote general well-being by improving body's toning, strength & flexibility.