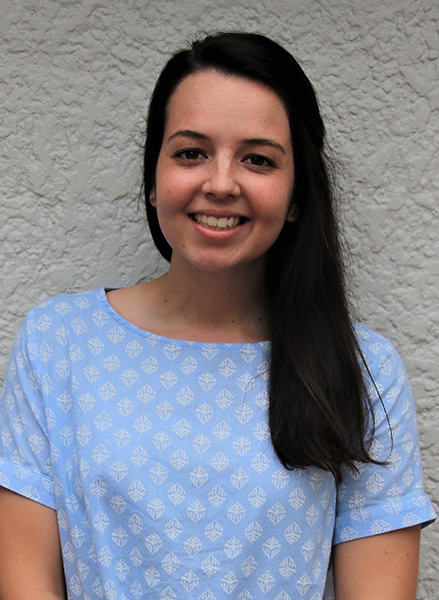 LARISSA GELDENHUYS
Physiotherapist
---
B Sc Hons Physio (US) 2018
Awarded best research project IVth year
Field of Interest:
Hospital treatments; ICU
Special Interests:
Medical and Surgical; Neurological rehabilitation & Paediatrics
MORE ABOUT ME
---
I was born and raised in Bredasdorp, a small town in the Overberg and matriculated from Bredasdorp High School in 2014. From there I completed my physiotherapy degree at Stellenbosch University in 2018.
The clinical block that I enjoyed most was my medical and surgical rotation in the Intensive Care Unit. It was very challenging, but I also learnt a great deal. After attending a cardiopulmonary seminar, I was very excited to explore this scope of physiotherapy in more detail. Our thesis research group was very privileged to have our thesis published in the South African Journal of Physiotherapy in 2019.
I worked as a district physiotherapist in Kimberley for my community service year. During this time I treated patients with chronic pain conditions and fractures, as well as doing neurological rehabilitation with both adults and children – specifically with cerebral palsy. I am a very creative person and I love to think out of the box in my management of patients. I have a big passion for in-patient physiotherapy.
I also embrace my creativity with my love for baking and cooking, as well as with the odd brush stroke on a canvas. I love the outdoors – from the mountains to the ocean. I am very fond of running and have done a few trail runs and road races. To balance it all out, I am a big yoga enthusiast and like to do Pilates.
Being in this medical profession, I have the privilege of understanding the human body – both physically and psychologically. Then I have the amazing opportunity to empower not only the body but also the mind to help patients get back on their feet and achieve their goals.
---